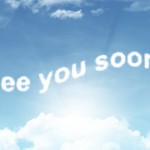 New holiday hotspots are set to emerge in 2017, driven by ongoing capacity issues and the emergence of the "currency-conscious" traveller.
Argentina, Mexico and South Africa should be popular holiday destinations this year as Britons seek out locations where the pound may go further.
However, currency volatility isn't the only factor encouraging people to think further afield, according to ABTA's annual Travel Trends Report.
The impact of recent terrorist attacks in Turkey, Tunisia and Egypt meant the western Mediterranean was stretched to full capacity last summer, with Portugal seeing an increase in UK visitors of 23%, Spain 20% and Cyprus 17%.
This has encouraged people to consider other destinations, with a quarter of holidaymakers saying they are very likely to visit somewhere they've never been to before this summer, compared to 18% who said this last year
City breaks
Cape Verde and Croatia are tipped to be popular, while Chile should benefit from January's launch of the first non-stop service between Heathrow and Santiago.
Post Office Travel Money said the Chilean peso was one of its fastest growing currencies last year, adding that the new direct route would boost demand in the same way as has already happened in Vietnam, Mexico and Costa Rica.
New routes and aircraft and the abolition of some Air Passenger Duty bands should also mean that cities on many people's 'bucket lists' are within reach.
ABTA said over half of Britons took a city break in 2016, with longer-haul destinations including Tokyo, Cape Town, Dubai and Bangkok particularly popular. As Thomson Holidays has just launched city breaks to New York, Las Vegas and Singapore, the trend looks set to continue
Bookings rise
Overall, ABTA says the early signs on bookings in 2017 are positive but that the outlook is tempered by caution and uncertainty following an eventful 2016.
Recent industry figures from GfK showed bookings for the summer tracking 11% above last year, although this may be a reflection of the growing trend for early booking and consumer reaction to the capacity issues of 2016.
More holidaymakers are expected to protect themselves against currency fluctuations by going all-inclusive — something 18% of people did in the last 12 months, whereas a quarter are planning to go all-inclusive in 2017.
Cruises on which the on-board currency is the pound may also be a popular choice in 2017, as holidaymakers seek certainty over their budgets.