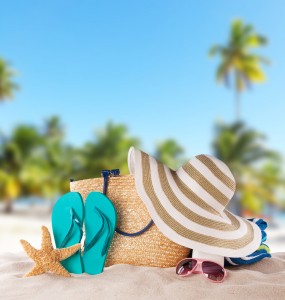 Foreign package holidays are back in fashion as people opt for the certainty and safety of all-in flights and accommodation.
Not so long ago, the British package holiday appeared to be in terminal decline.
Having peaked in popularity in the late 1990s, this type of holiday accounted for just 37% of the overseas travel market in 2008 as the rise of budget airlines and online agents encouraged travellers to build their own itineraries.
But rather than accepting this trend, tour operators have enjoyed a resurgence in fortunes, assisted by a number of favourable factors. This resulted in 53% of people travelling last year booking a package holiday, a rise of more than 10% on 2011 and up 6% on the previous year.
Peace of mind
Economies of scale mean tour operators are more likely to secure the bigger discounts, which is important at a time of constrained household budgets.
This trend is likely to continue as currency volatility following the Brexit vote encourages more families to seek the certainty of all-inclusive holidays.
But while value for money will always be a driving force in people opting for a package holiday, peace of mind is another big consideration.
The current terror risk means consumers want the reassurance of being looked after in case something goes wrong. And in the present economic climate, there's more awareness about financial protection against a corporate failure.
Best value option
Demand for overseas package holiday bookings is being driven by the youngest and oldest age groups, according to travel association Abta.
Over half of all 18-24 year olds (55%) booked a package with 69% giving "best value option for the price" as a reason for doing so.
Almost two thirds (63%) of holidaymakers aged 65 and over chose a package holiday, but for them the main reason was to have all their travel arrangements taken care of.
The most affluent households, classified as social grade A, are also being tempted by the wider range and diversity of holidays on offer, with 62% booking a package holiday in 2016, up from 23% in 2015.