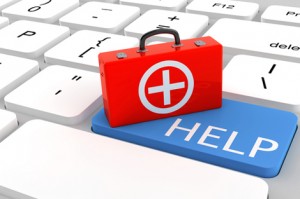 A study of 800,000 travel insurance claims shows that the vast majority of customers received a pay-out.
Comprehensive research by the Association of British Insurers (ABI) has revealed that almost nine out of ten policyholders claiming on their travel insurance during 2014 and 2015 were successful.
The average pay-out was £880 but the ABI says this included some expensive medical bills, sometimes costing more than the price of the average UK house.
It is the second time that the ABI has carried out this research as it attempts to reduce the level of declined claims and increase understanding among customers about what they are covered for.
Rejected claims
The ABI's analysis covered just over seven million claims handled by 42 insurers, split 4.5 million private motor, 1.8 million home and 800,000 travel.
In travel insurance, 87% of all claims were paid out — in line with the figure recorded for the years 2013 and 2014.
The ABI recently gave the most likely reasons for travel claims being rejected as:
cancellation falling outside of the scope of cover
failure to declare a pre-existing medical condition
no substantiation for the loss of items
a claim being below the policy excess
In addition, the ABI said the number of claims paid as a percentage of the number of policies written was 2.5%, compared with 2.3% previously.
Medical bills
The average claim of £880 was slightly lower than the £884 recorded for 2013 and 2014. However, the ABI recently quoted some eye-watering examples of emergency medical bills that were covered by travel insurance.
This included £300,000 for the treatment of multiple injuries following a fall from a waterfall in Thailand and £322,000 for treating a swollen blood vessel in the brain in the United States.
Overall, the ABI said 6.7 million private motor, household and travel claims were successful in 2014 and 2015, with total pay-outs of just over £15 billion.
The ABI's director general Huw Evans said: "Insurance customers should take confidence that the vast majority of all claims are paid, providing peace of mind and greater security to our millions of customers."