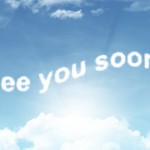 Holidaymakers are looking further afield as new aircraft including Boeing's 787 Dreamliner open up a host of faraway destinations.
The beaches of Costa Rica or Sri Lanka are no longer the preserve of the rich or intrepid traveller. More Britons than ever before are visiting these and other distant shores as part of a major shift in UK travel trends.
There has been a 350% surge in long haul passengers in the last 10 years, with Thomson and First Choice owner TUI also reporting a 16% rise this summer.
In addition, it says three-quarters of us are now prepared to travel for nine hours or more in search of adventure and cultural diversity from our holidays.
Non-stop flights
Whereas the Dominican Republic and Florida were the favoured long haul locations for most holidaymakers a decade ago, now Mexico's Pacific Coast, Mauritius and Thailand are among the leading destinations.
State-of-the-art planes such as the Airbus A380 and Boeing 787 Dreamliner are helping fuel this wanderlust. Capable of flying about 8,000 miles without stopping, the Dreamliner can go direct to destinations other planes can't reach.
As well as flying at Mach 0.85 — the equivalent of 640 miles per hour — it is more fuel-efficient and emits less CO2. There's also less chance of jet lag as the Dreamliner's cabin pressure allows more oxygen to be absorbed into the blood.
With the 787 Dreamliner being used on long-haul routes from several UK airports, it is helping to boost the mass market appeal of global travel.
Capacity squeeze
For example, Bristol airport will offer flights direct to Florida and the Caribbean coast of Mexico from next summer.
There are other reasons for the growth in popularity of long haul destinations.
Terrorism fears at holiday hotspots such as Turkey and Tunisia have squeezed capacity in Europe and prompted tour operators to make more of their resorts in the United States, Mexico, Dominican Republic and Jamaica
Travel costs have also been helped by lower oil prices and the abolition of the two longer distance bands of Air Passenger Duty, which it is estimated has saved British holidaymakers around £200 million a year.