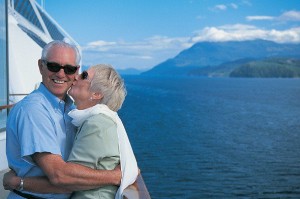 Known as the grey globetrotters, older generations are healthier and wealthier and a major driving force in the UK travel market.
Britain's ageing population means that more than a quarter of us will be aged over 65 by 2030, creating a hugely important market for travel operators.
Older holidaymakers are travelling further and seeking more active or adventurous holidays. A glance at the trips being offered by the over 50s holidays specialist Saga shows the popularity of the United States, the Caribbean and India, and even escorted tours along the silk route in Uzbekistan.
The itineraries highlight pressure on travel providers to satisfy the wanderlust of those who grew up in the 1950s and 1960s and have seen it all.  They have done well out of the economy and are in a position to splash out on holidays.
Spending growth
According to a report compiled by CEBR for Saga, spending by the over 50s on travel has grown by some £10 billion in the past decade. These older generations now account for 58% of travel and tourism expenditure in the UK, compared with 49% five years ago.
Saga reported that growth in holiday spending has been particularly strong among those aged 65 to 74, but it's not just the retired driving this market.
The Office for National Statistics points out that more than one million people continue to work beyond 65, often in higher status jobs that will fuel their ambitions for exotic holidays.
Generational divide
In contrast to older generations, spending by the under 35s on overseas travel has fallen, probably due to weakening levels of income and pressure to build up a deposit to get on the property ladder.
However, too many travel providers still overlook the grey pound in favour of targeting their promotions at younger travellers.
A recent report by Barclays Corporate Banking found that three-quarters of the UK hospitality and leisure sector had no plans to offer products and services for the over-65s, with too many prioritising the 34-44 bracket instead.
This gulf between perception and reality on the spending power of the over 65s is one that may prove to be a costly mistake for many tour operators.