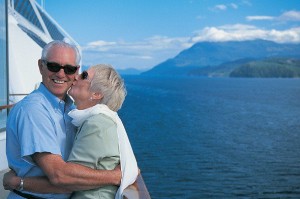 New ships and a growing appetite for food endorsed by celebrity chefs should keep the cruise holiday industry buoyant in 2017.
Cruise lines predict they will carry as many as 25 million passengers in 2017 — a jump of 60% on a decade ago — as the global industry continues to thrive.
There will be 26 ocean, river and speciality ships starting service in the year as part of investment worth US$53 billion on 97 new vessels over the next decade, the Cruise Lines International Association (CLIA) said in its annual outlook.
In the UK, the market has been boosted by the 2015 launch of Britannia, the largest ship built for P&O Cruises and the biggest dedicated to the UK market. Other new arrivals have included Royal Caribbean's Anthem of the Seas and Cruise & Maritime Voyages Magellan.
Repeat business
One in nine package holidays booked in the UK is a cruise, with the Mediterranean still the number one choice among Britons.
The industry should get a further boost over the next few weeks as ITV screens a second series of The Cruise, which will show life aboard Princess Cruises' 3,500 passenger Royal Princess as it journeys around the Med. The first series attracted an average audience of 3.5 million people per episode.
Many Britons love the cruise life so much that they end up going on another one. According to the CLIA in the UK, nearly two-thirds of consumers took more than one cruise in 2015, helped by a growing trend towards shorter trips.
Food heroes
Those on board are also getting younger, with the CLIA recently reporting that the average age of passengers in 2015 dropped by three years to 55.2 — the biggest single year decline for two decades.
Younger generations are being attracted by the broader range of dining and entertainment features on board the industry's new fleet of mega-ships, including the lure of restaurants and dishes created by celebrity chefs.
Among them is P&O Cruises' Food Hero voyage, which has James Martin, Marco Pierre White, Atul Kochhar, Eric Lanlard or Olly Smith on board. Adventure travel is another fast growing sector, with expeditions to Antarctica often selling out.