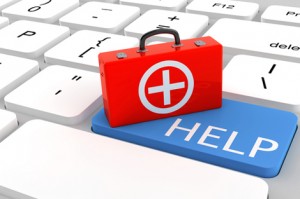 An estimated one-fifth of travellers will go abroad without insurance this summer, leaving them open to hefty bills if they become ill or injured.
Setting off without travel insurance is a gamble that thousands of holidaymakers are prepared to take every summer. For many Britons, it's a decision that backfires spectacularly when they discover the cost of medical treatment runs into tens of thousands of pounds, especially if they're in the United States.
More than 166,000 travellers needed insurance last year to cover their medical treatment at an average cost exceeding £1,200. The typical cancellation claim was £800, the Association of British Insurers (ABI) said.
The ABI has just quoted some recent eye-watering examples of emergency medical bills that were covered by travel insurance. They include:
£300,000 for the treatment of multiple injuries following a fall from a waterfall in Thailand.
£322,000 for treating a swollen blood vessel in the brain in the US.
£40,000 to cover the medical costs in treating a traveller to Indonesia who was bitten by a mosquito and contracted Dengue fever.
Making holidaymakers aware of these costs if they do not have travel insurance is a challenge that the industry and government embarks on every year.
Alarmingly high
Yet the latest figures for non-usage of insurance remain alarmingly high, particularly when you consider this is a product that costs about as much as most people spend on lotions, books and sweets at the airport shop.
In a survey for travel association ABTA, 22% of people said they travelled without any cover in the last 12 months, rising to one third for those aged 18-34.
Too many young people with no insurance believed that the European Health Insurance Card (EHIC) or UK government would take care of any problems. For 38%, having no insurance was a risk they were prepared to take.
Confusion still persists over EHIC, which won't provide special assistance to get an injured party home or cover a return journey if illness delays their plans.
Outside of Europe, many countries including Cuba insist on insurance and in Russia travellers may be asked to supply proof of medical cover.
Positive message
Cruise ship operators require insurance as a condition of travel, but replicating this for all UK travellers is widely regarded as too difficult to enforce.
Instead, the onus must be on the industry to hammer home the positive message on insurance, including the wide range of benefits such as gadget protection.
Policies can also be used to cover for cancellations, which is why encouraging people to buy at the same time as they book their holiday — rather than at the last minute — is another essential step towards boosting demand.
Not only is buying travel insurance a must, so too is shopping around as the cheapest policy may not cover all the holidaymaker's needs.