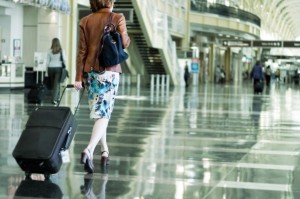 Air Passenger Duty (APD) is the highest tax on long-haul flying in the world. Now a campaign has been launched to get it cut by 50%.
Introduced in 1994 at £5 for short-haul flights and £10 for longer trips, APD has been increased by successive UK governments so that economy passengers now pay up to £73 for long-haul trips and those in first-class double that figure.
As many European countries do not levy a similar departure tax, travel and tourism groups argue that APD puts the UK at a significant disadvantage.
A Fair Tax on Flying — an alliance of airports, airlines, tour operators and other businesses — has stepped up its fight against APD with a new campaign demanding that the tax is lowered or even abolished altogether.
Lowly ranking
There have been some concessions to APD in recent years, such as the removal of the highest bands of the tax in 2014 and the abolition of the duty on child fares.
But the UK still ranked 137th out of 138 when it came to air ticket taxes and charges, according to the 2015 World Economic Forum's Travel and Tourism Competitiveness Report. Only Chad was lower than the UK.
Among the other countries who impose a similar tax, the long-haul rate of APD in the UK is more than double the next highest in Europe.
A Fair Tax on Flying says the tax is an unfair burden on hard-working families, as well as an unnecessary cost for business and a blow to in-bound UK tourism.
Job creation
It points to economic analysis by PwC, which found that abolishing APD would boost UK GDP by 1.7% and create 61,000 new jobs by 2020, thereby paying for itself by increasing revenues to the Treasury from other taxes.
A Fair Tax on Flying wants consumers to email their MPs, and other elected representatives, asking for their support. The campaign's call follows the recent commitment of the Scottish Government to halve the tax by 2018.
It is drumming up social media support for the campaign using the hashtag #MakeFlyingFair.