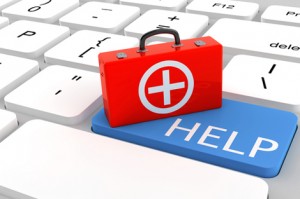 Britain's compensation culture has reached the Spanish Costas after a surge in suspicious sickness claims made on behalf of holidaymakers.
Hoteliers and travel agents are demanding action after a summer blighted by a huge rise in gastric illness claims, many of which they believe are fictitious.
Some claims management firms are reportedly touting their services to tourists while they are still in Spain, often with the promise of damages of up to £5,000.
One hotel received as many as 200 claims over the summer and the body representing hoteliers in Benidorm, the Costa Blanca and Valenica has warned the issue could cost the industry as much as 60 million euros a year
Fraudulent claims
Travel agency body ABTA has reported a significant rise in the number of cases sent to its members. It is meeting with the Ministry of Justice, which regulates claims firms, in an effort to safeguard the system from fraudulent claims.
But with motor insurers cracking down on whiplash cases, it appears that some claims management firms are turning their attention to holidaymakers.
The Hospitality Business Association of Benidorm, Costa Blanca and Valencia (HOSBEC) said it will not "sit idly by" and is working with other affected areas such as the Canary Islands, Balearic Islands and Costa del Sol.
Dispute resolutionThey say the situation is unique to the British market and have called for the Spanish and British governments to intervene. Meetings are also planned with the four major UK tour operators in an effort to get their help.
Hotels are reminding customers who file a false claim that they are breaking the law and that establishments are recording consumption of food and beverages.
In some cases, it says the client has been compensated with £500 whilst legal fees of more than £5,000 are paid out for the same matter.
ABTA advises holidaymakers to use its dispute resolution service or consider the small claims court rather than a claims management company who will take a significant cut of any successful claim.