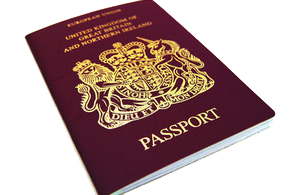 These are testing times for travel insurers after the Brexit vote caused a spike in claims costs. Antony Martin, managing director of intermediary ROCK Insurance, argues that this presents the opportunity to put a floor under falling premiums and to create a more sustainable industry.
When you consider recent terrorist events and now Brexit, this has to be one of the worst times I can remember for uncertainty in the travel industry.
At the moment, it's a case of making sure we pick the right path and carry on doing what we do best, which includes continuing to innovate.
This strategy has served ROCK well over the 15 years I've been in charge and has helped us grow into a business of 70 staff, with annual turnover of £28 million and relationships with the likes of Debenhams, Admiral, Jet2 and Monarch.
Brexit presents a whole new set of challenges, but along with the rest of the insurance sector we are still in the dark about the full implications.
The European Health Insurance Card (EHIC), our passporting rights and the future of EU regulations are just some of the areas we want clarity on.
Prior to the referendum there was very little information in the public domain to guide the industry. It's frustrating to say that this hasn't changed since the vote in favour of Brexit.
Rising premiums
What has happened since June 23, however, is that we have seen an inevitable and sharp rise in industry costs caused by the slump in sterling.
This is significant for an industry where the average cost of medical treatment overseas is now £1,200. According to recent figures from the Association of British Insurers, firms paid out the equivalent of £1 million a day last year after coming to the aid of 500,000 travellers who needed help overseas.
With the summer season now upon us, the exchange rate slide has come at the worst possible time. Not only are existing claims affected but there are also higher costs relating to those cases still outstanding from prior to June.
In my view, it is inevitable that premiums will have to go up, probably by between 10% and 15%.
Brexit or no Brexit, this upward trend needed to happen. Travel insurance has been sold too cheaply for too long, a trend which has been driven by the role of aggregators who account for about a quarter of the market.
A recent survey by insurance market research firm Consumer Intelligence showed that average premiums dropped 9% to £25 in the year to May.
Layers of innovation
Everyone knows there's a pricing issue in the industry and margins are too thin. This has resulted in the creation of low cover policies that are often inadequate for the needs of customers.
What is very clear is that consumers want more from travel insurance but don't want to pay for it. It is essential for suppliers to add layers of innovation to drive demand into higher value products offering a perceived value.
This is a clear part of the ROCK strategy as we continue to develop technology and products to support this, such as insurance apps, online claims and dynamic pricing to a customer delivered differently to a device.
Going forward, I believe many in-resort medical problems could be dealt with over the telephone or via Facetime, meaning there's no need to involve a local doctor or hospital.
Higher premiums may not seem like a good thing from a customer viewpoint but let's not hide from the fact that when something is too cheap cover and services are often cut to reflect this.
EHIC future
Much of the post-Brexit talk in the travel insurance industry has concerned the future of EHIC and how its withdrawal could lead to much higher costs.
But common sense suggests that new reciprocal agreements will be reached.
These were in place before the existence of the European Union and Britain still enjoys deals with many non-EU countries, including Australia and New Zealand.
Despite the cost concerns, I'm not convinced that the EHIC is that widely used.
Unlike travel insurance, it does not cover many medical-related costs such as special assistance to get home or your return journey if illness delays you.
The other major issue following Brexit is what will happen to current passporting arrangements that allow us to trade in other European countries.
Businesses who want to continue to provide services in the EU may have to establish their businesses there, which is why we are considering opening an office in Dublin.
Travel demand
But for the time being, my biggest concern for the industry is the exchange rate. The value of sterling against the euro dropped 12% between June and July and I can't see the position improving over the next three or four months.
It has led to fears that Britons will stop travelling. But if you look at the mass travel market over the years — such as at times of airline failures and rising oil prices — people still travel. What we tend to see is a different mix.
For example, there are already signs of a further increase in demand for all-inclusive holidays as people look to offset the impact of the weaker pound when they are abroad. Hoteliers will still want people to go to their properties.
It's likely that customers will travel less but take longer holidays when they do.
END
About Rock Insurance:
ROCK has rapidly established a reputation as a smart and easy-to-work-with business. We deliver innovative propositions for a diverse selection of companies, with a focus on travel, gadget and commercial insurance. We sell direct to consumer, direct to business and through partnerships with leading brands.​